I think I've mentioned in the past that in Switzerland the annual winter half-term break – the Winterferien or semaine blanche – is basically meant for skiing or snowboarding. Or sledging, I suppose.
The canton of Neuchatel has its Republic Day on March 1st, so the holiday week always falls to include this day (other cantons have theirs sometime earlier in February). Frankly, with the shifting seasons, this is starting to feel a little late – snow is far from guaranteed, these days, at this time of year, and this winter season turned out to be exceptionally dry in the Alps.
We felt really lucky that the weekend before our holidays started we received a smallish dump of snow. It always makes a difference to see snow in the trees.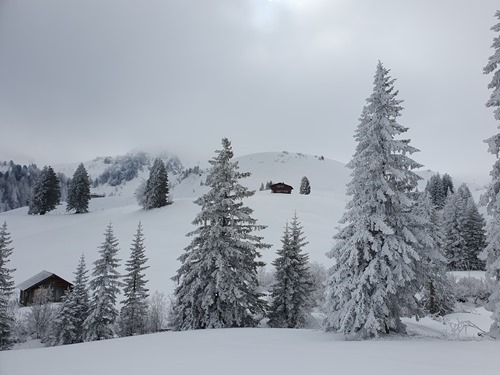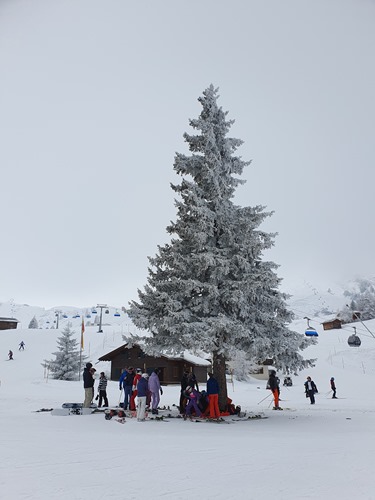 Soon afterwards the sun came out, and stayed with us all week. Some mornings I went up early, on my own, so I could get some work done in the afternoons.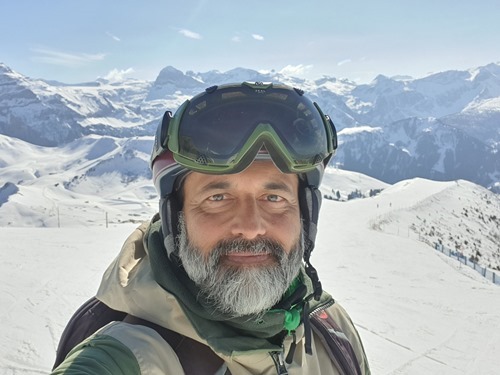 Other days I went up with our younger two kids, who have both now far surpassed my own ability on…