Yesterday evening I popped along to La Cantine in Colombier to attend a get-together of former Autodesk Neuchâtel employees. I was only expecting a few people to be there, but there must have been somewhere between 50 and 100 of my former colleagues there during the course of the evening.
La Cantine is a restaurant run by an old friend and former Autodesker, Antonio Barroca, and I've mentioned both Antonio and his restaurant in the past. If you're ever in the Neuchâtel region, do stop by for some great food with a wonderful atmosphere. Here's Antonio fanning the flames of one of his outdoor grills. As you can see, his restaurant is on the edge of wide open space – in fact it's an airfield from where Antonio has done many, many glider flights – so it's a perfect place to enjoy a party.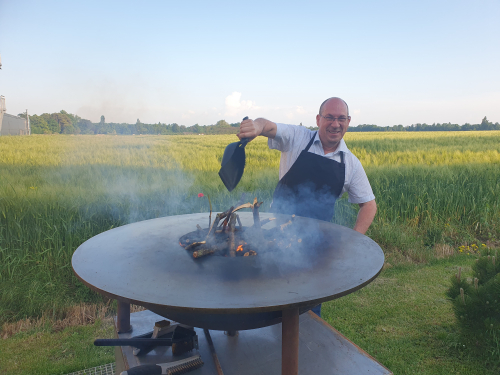 I was completely overwhelmed at getting the chance to catch up with so many old friends.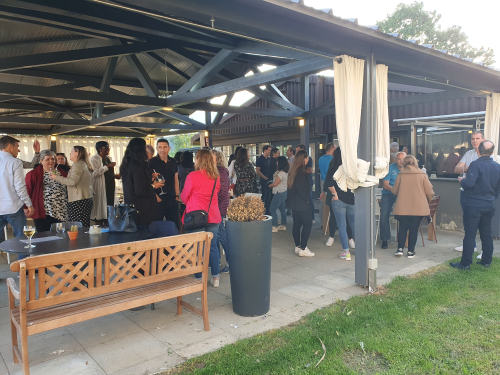 There were many people I hadn't seen in years, and a few I hadn't seen in decades.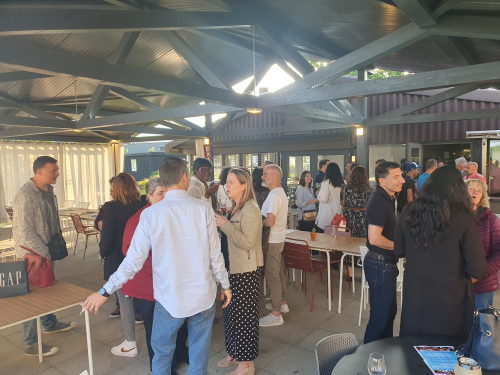 I've met many…