For the last few years I've been on the scientific committee for a conference called CAAD Futures. My involvement began with the 2021 edition of the conference: I reviewed several papers submitted to the conference and also ended up being invited to talk during one of the conference's workshops (it was called Beyond generative Computer Aided-Architectural/Urban Design (CAAD/CAUD) and was hosted by Todor Stojanovski). That last edition was held in Los Angeles – and the workshop hosted in Stockholm – but I only participated remotely.
This year's edition is being held in Europe, at TU Delft in the Netherlands, from July 5th-7th, and it's time to go there in-person, which will be a welcome change. 🙂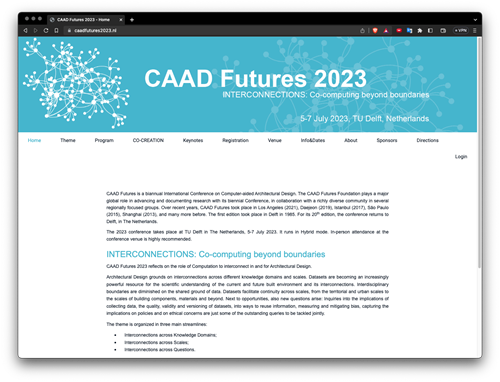 I've been asked to given a presentation about human-centric building design during the evening of July 5th and then participate in a panel discussion.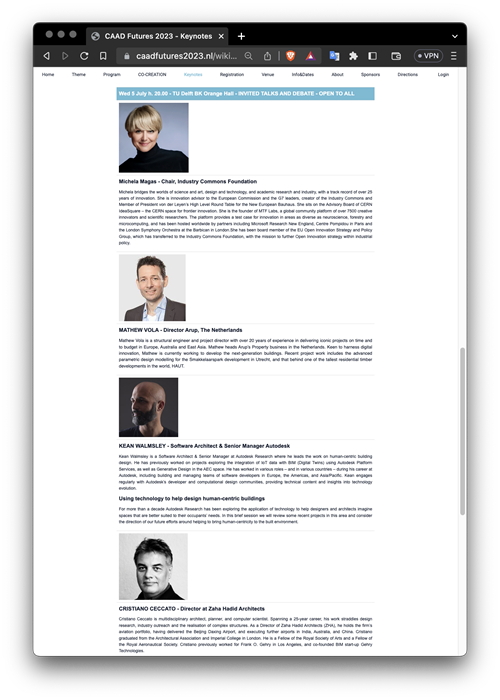 I'm also planning on attending one of the Co-creation sessions on July 6th – there are some really interesting topics! I…