Just a quick note to say that you can now log in to the Autodesk University website from today – June 23rd – to see the status of your class proposals and learn whether or not they were accepted for AU 2023 in Las Vegas.
I was very happy to learn that the two proposals I submitted this year were accepted: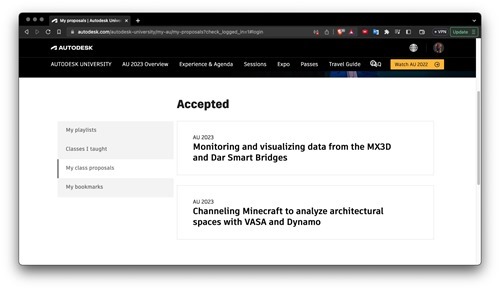 I'm sure there'll be an email sent very shortly, but I just thought I'd share this in case anyone's impatient to find out their situation relative to classes at this year's event.
Hoping to see you in Las Vegas!