It's music festival season in Europe, and we've been making the most of getting out to concerts and festivals in Switzerland.
The season kicked off for us while I was in Delft with my daughter: my two sons went with a friend to the Frauenfeld OpenAir festival – the largest hip-hop festival in Europe, apparently – to see Travis Scott. It's not really my thing, so I was happy enough they managed it all on their own (and came home safely, of course).
We often try to go to the Montreux Jazz Festival. This year, on the last Monday of the event – July 10th – my wife and I had the chance to rush over and use some tickets offered by a friend to go and see Norah Jones, an old favourite of ours. Her set was amazing, but so was the warm-up act: Mavis Staples (of The Staple Singers fame) turned 84 that day, and wowed the Stravinsky Auditorium audience with her still-incredible voice.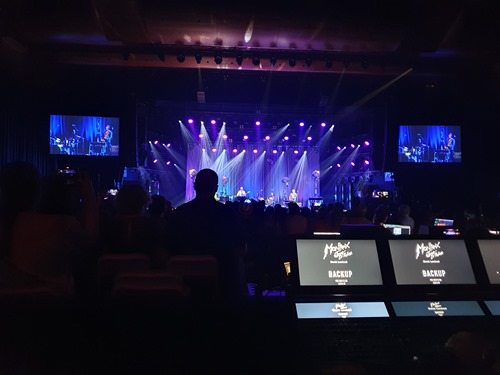 Two days later – on July 12th – we headed across to Bern to see Muse, this time with the whole…