Fred and Etty Slagg came from
farming stock. They lived, on the edge of the peak district, open moorland
where sheep had roamed for centuries.
The monasteries were long gone, broken shells of
disused buildings, piles of stone that spoke of an earlier way of life that
organised the rhythm of life, gathering wool, spinning and weaving, growing
flax.
Fred hired himself out on a seasonal basis. Sometimes
farm work, sometimes hod carrying on building sites, sometimes loading and
unloading barges. Etty kept the home fires burning, sitting next to the
coal-fired Yorkshire range and darning socks.
She also had a spinning wheel and could take in piece
work from local jobbers who acted as middle-men for the wool merchants. But
there was plenty to do in their little two up/two down.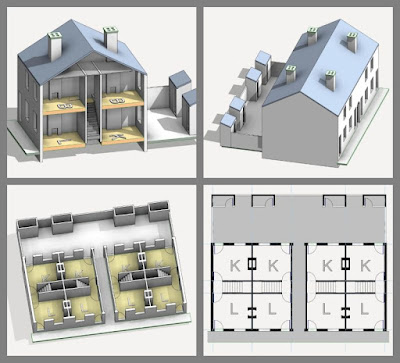 Just woke up to the fact that Forma
/Spacemaker is now part of the AEC collection. Training session cancelled at short
notice so let's do a bit of exploring.
Choose a location. I've been taking…