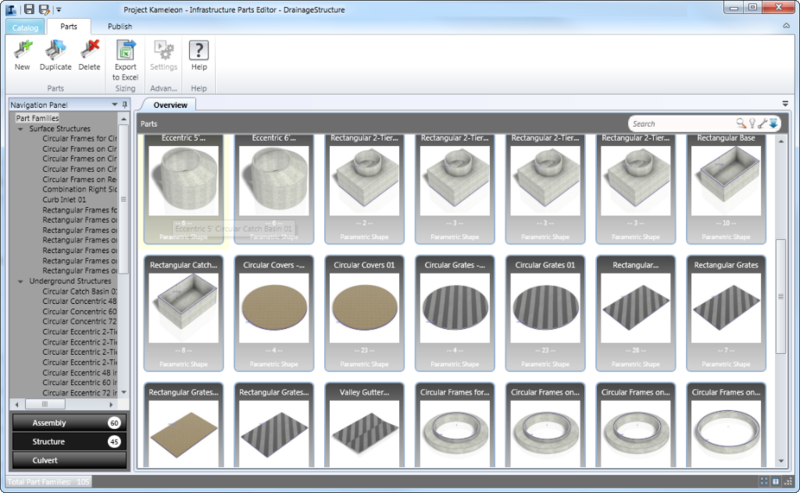 Autodesk Lab's Project Kameleon* gives you the tools to author your own infrastructure component parts that are compatible with InfraWorks 360 and AutoCAD Civil 3D, or customize existing component parts, parts families, and catalogs in the built-in shape library.
The bridge and drainage component catalogs that you author or modify in Project Kameleon, such as Abutments, Girders, Piers, Pier Foundations, Inlets, Manholes, Culverts, Frames, Grates, and Underground Structures, can be published and used inside your InfraWorks 360 models.
In this post, I walk you through how to join Project Kameleon, then use the free beta to enhance a Bridge Design or Drainage Design project. * Free technology previews are subject to the terms and conditions of the end-user license and services agreement that accompanies download of the software.
This requires joining Autodesk Labs then downloading the latest version of the beta, which is…