Imagine you are designing a bicycle and need a rear wheel sprocket. You could model it yourself using Fusion 360 or Inventor. But maybe this is not your first bicycle design, and you have sprockets from previous projects, so you don't have to remodel anything? But you do have to find them. Imagine if you had a Google-like search engine for designs. Not the typical parts catalog that you create by manually cataloging items. Imagine if machine learning was able to create the catalog from your set of files as you worked — deducing the specifications and relationships among parts on your behalf.
Autodesk introduced what is called The Design Graph.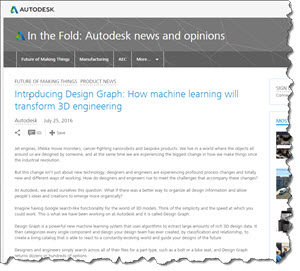 Read the In the Fold blog article.
Senior Director of Machine Intelligence, Mike Haley (mentioned in the article), has the office next to mine, so I am so happy to see the fruits of his and his team's labor come to fruition. Mike has a computer at his desk: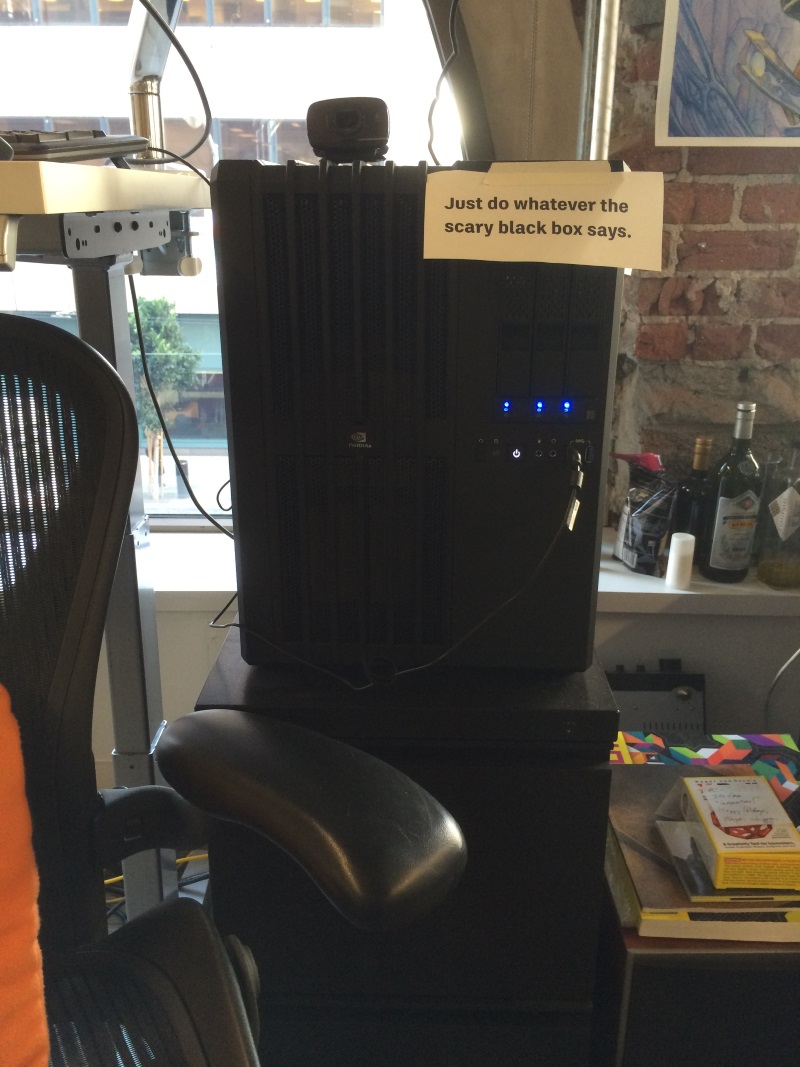 Check it out. It's a brave new world that will never be the…