It's been a bit longer than I like since I've made a post here. In truth, I've been putting a lot of my posting effort over on blog.caddcommunity.com, beefing up the technical posts on that site. It's been fun, but I have missed dropping a note or two over here.
I figured there's not much need to offer up Revit tips, but there are certainly tech and industry related things I'd like to write about, things that don't fit in over at the other site.
I've been doing a lot of webinars lately, and for the presenter it is an odd way to present. It took a couple runs, but I finally don't feel TOO weird talking to an empty room, and pretending there are people there. It also took me a couple runs to finally get a setup that makes me feel confident in presenting online. I had to steal a neighbor's monitor, but he hasn't noticed that it's missing yet.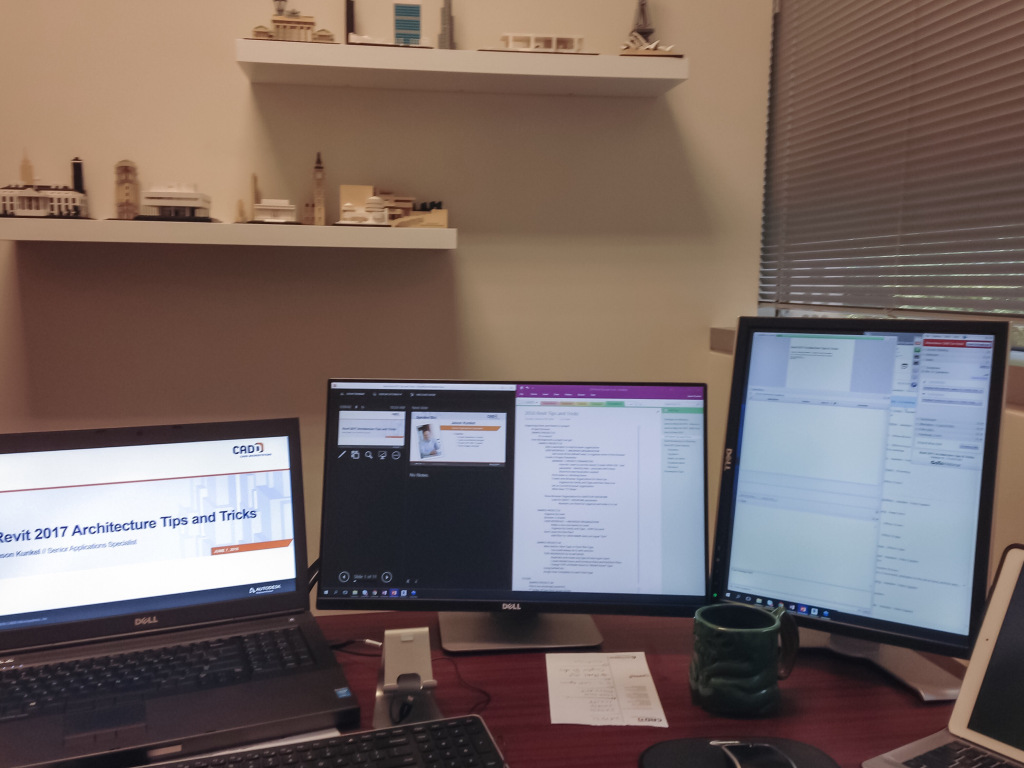 Above is what I see when I present. The left most monitor, the laptop, is the actual screen that is being presented. I found that some programs…