Did you know we now have an activity log on the documents, stored on BIM 360 docs? It provides a comprehensive record of all project activities, with user, action, date and time details for each entry.  Activities tracked include document uploads, views, markups, issues, and administrative actions.
As an admin, simply go to Project Administration and select the clock icon in the left navigation bar: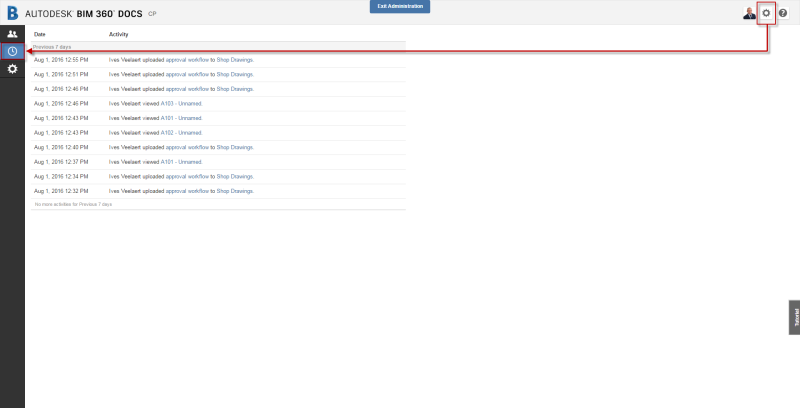 For more info on features and functionality of docs, check out the Release Notes.
Ives Veelaert