When Office applications shifted to the 'new' interface, one of the things that constantly annoyed me was having to press Open and then Browse – two clicks instead of one. This is because Excel shows a 'backstage' by default for opening from cloud services and the like.
So, how do you switch back to the old school way? Like this: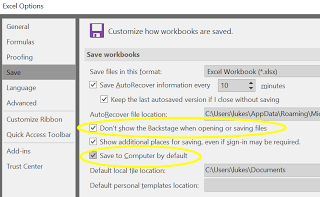 Now, using Ctrl+O will take you straight to the Explorer-style open dialog. Yay!


Read more