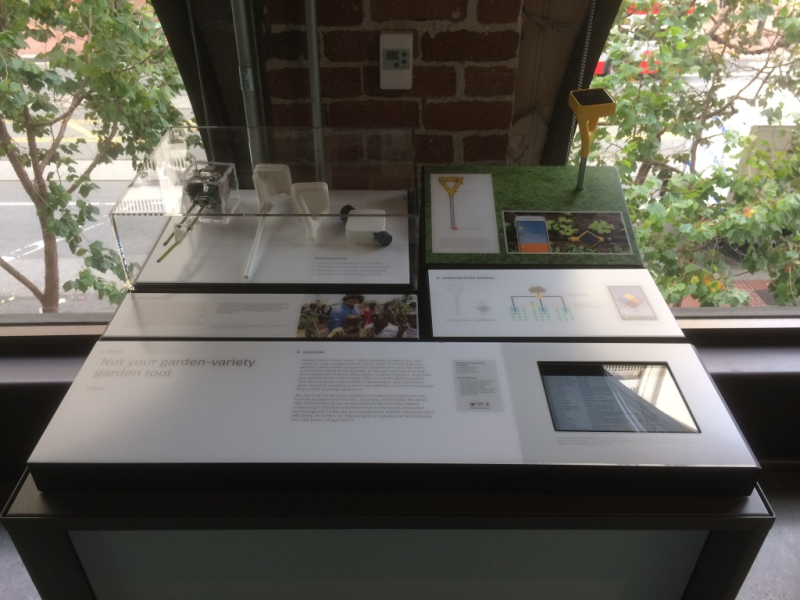 The Autodesk Gallery at One Market in San Francisco celebrates design — the process of taking a great idea and turning it into a reality. With about 60 different exhibits regularly on display that showcase the innovative work of Autodesk customers, the gallery illustrates the role technology plays in great design and engineering.
One of our exhibits is entitled Not your garden-variety garden tool.
---
People
Software
Here is how our gallery team describes this exhibit.
After studying ecology and evolutionary biology at Princeton University, Jason Aramburu worked for several years in Panama's rainforests and with farmers in Africa. He founded re:char (a social enterprise that uses technology to help farmers grow more food) to help break the downward spiral of: