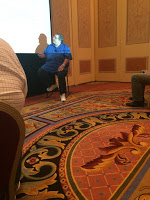 Autodesk University 2016 started out with a National CAD Standard class. It was an interesting class that introduced me the new section of the NCS called implementation. Sounds like a good guideline to look into. They also discussed a PDF guideline that may replace the plotting guidelines at some point in a way.
The key note was inspiring as always. It was very musical. Had a DJ spinning some music as. We were walking in then had a mini concert I'm guessing to get us going in the morning.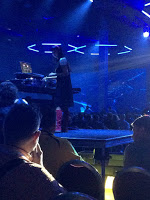 The afternoon was a couple of classes about A360.. oh I mean BIM 360 team and Collaboration for Revit. The lab I was in was the most chaotic lab I have ever been in, and didn't really show me anything I didn't already know. The class after that was a little confusing as well because the speaker just called the program A360, when she was really talking about BIM 360 team and Collaboration for Revit. She was talking about two different workflows and getting them mixed up.
The evening in the exhibit…
Read more