From the Autodesk App Store:
This tool is designed to update the space name and number to match the room name and number inside Autodesk® Revit®.
This will facilitate the process of updating the space name and the number in Revit.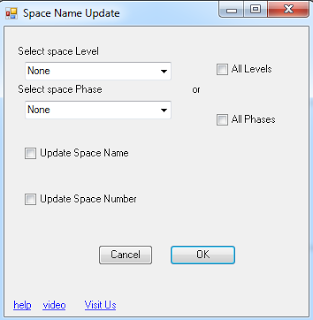 [youtube https://www.youtube.com/watch?v=2DtdMVZrsGY]
About This Version
Version 1.0.0, 12/1/2016 – Initial Release
The Space Naming Update add-in is brought to you by BIM SOFT SOLUTIONS. It's priced at 1.00 USD.
This add-in is compatible with Revit 2017, 2016, and…
Read more