I discovered this a little while back while building the interior elevation tool and forgot to reveal the secret to the community.
Luckily, my buddy Aaron Maller needed the workflow and this reminded me to share. : )
As you can see below a 3d view's section box is simply –1 of the 3D views Element ID, (Also thanks to ArchiLAB Grimshaw package for the select by ID tool). So far this seems to hold true for the views we have tested on, (3d and interior elevations).
Pretty slick huh?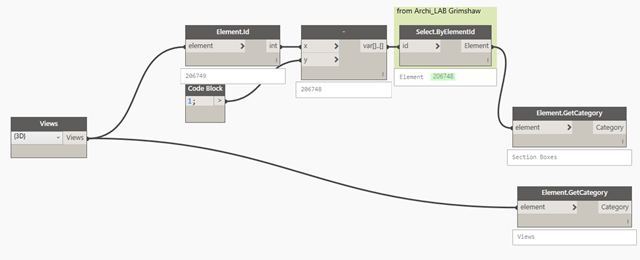 Have fun using this!
-johnP