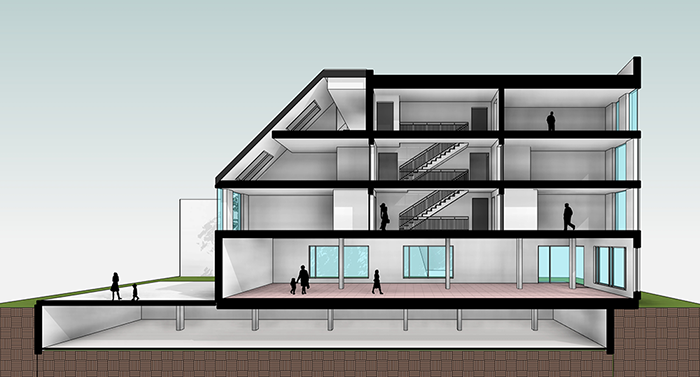 Most architects think that Revit is a terrible presentation tool. They are wrong. And this guide is going to prove it. You don't need sketchup or Photoshop to create interesting conceptual documents.
If you like creating beautiful views, make sure to check out our brand new mysterious, sensual learning package called DESIGN.
In this post, we are going to use the project provided by a Revit Pure reader: Wolfgang Sirtl. The name of the project is: Beckerstraße. It is a 17 apartments building in Ingolstadt, south Germany. Check out this firm website over here: http://www.qsp-architekten.de/
Enough babbling! Let's get started.
1- ADJUST LINE WEIGHT
A common criticism of Revit is the difficulty to adjust the line weight of elements, especially in elevations and 3D views. In the plan view below, you can see that the line thickness hierarchy is not great… the drawing appears flat. The cut walls line thickness is set…