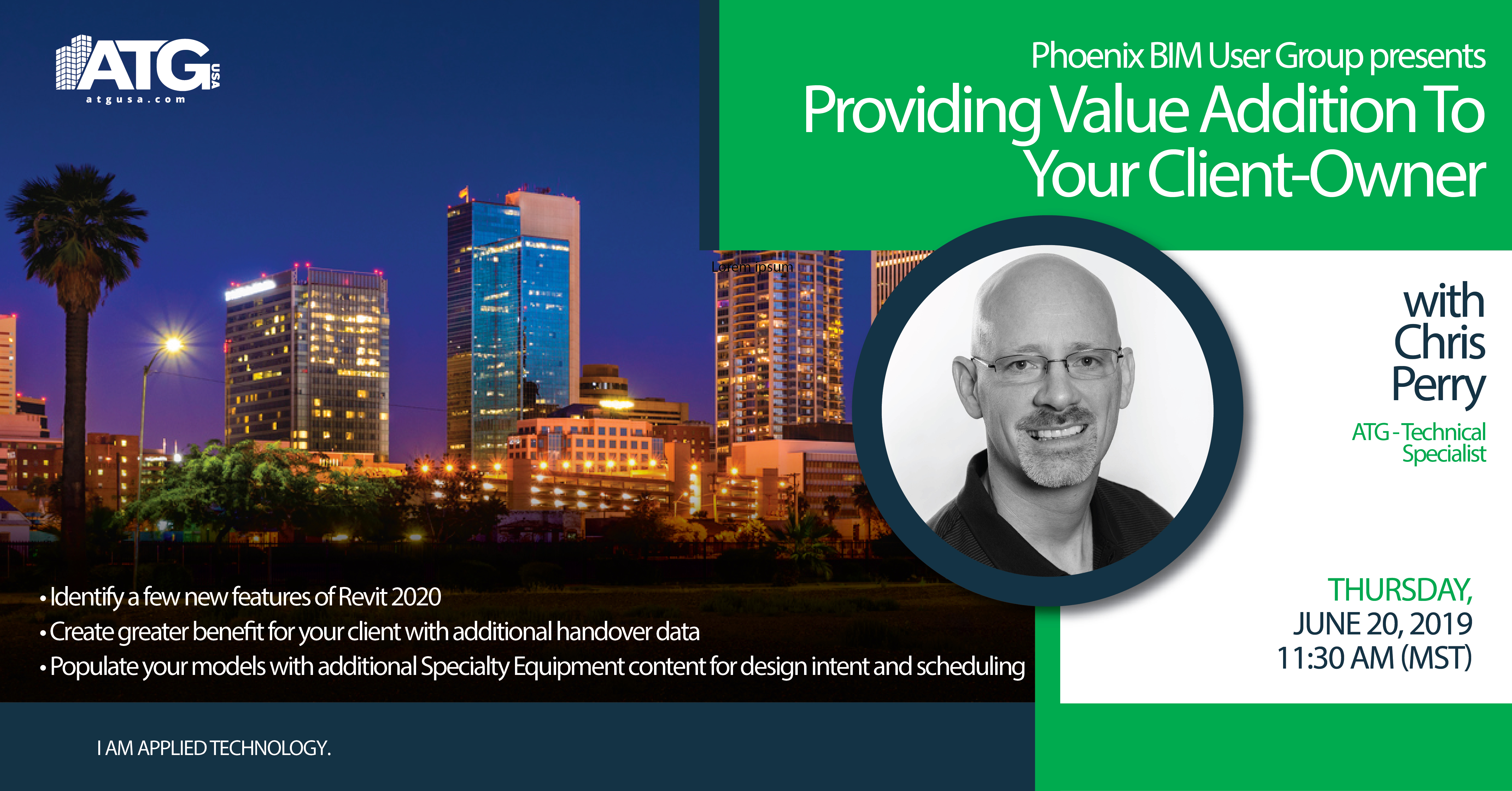 Join us on June 20 at 11:30 AM for our monthly Phoenix BIM User Group lunch meeting. This User Group session will focus on somewhat non-standard workflows that provide additional value at project handover. AEC Technical Specialist Chris Perry will begin with families for branding and interior/exterior signage. Chris will discuss add-in features to assist what may already be in Revit. Chris will also discuss CMMS with BIM 360 Ops and how you can easily generate assets from our Revit model content, as well as, generating the information outside Revit.
Learning objectives:
Populate your models with additional Specialty Equipment content for design intent and scheduling.
Create greater benefit for your client with additional handover data. Identify a few new features of Revit 2020.
Applied Technology Group is a Platinum Autodesk Business Partner. Founded in North Little Rock, Ark., in…