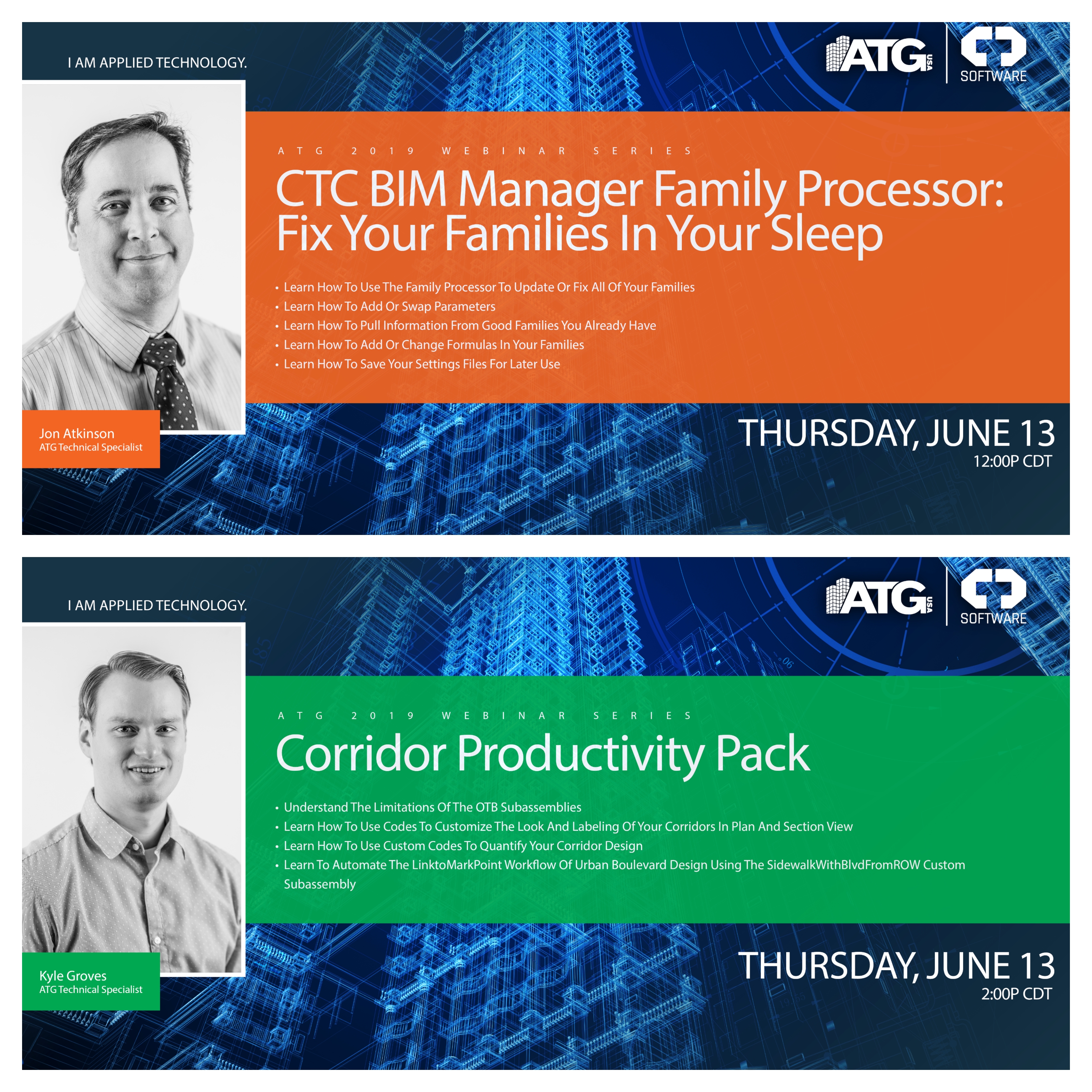 ATG Webinar on 6/13 at 12 PM CDT: CTC BIM Family Processor: Fix Your Families In Your Sleep with AEC Technical Specialist Jon Atkinson
Join Jon for a webinar that will discuss all of the tasks that you will need to know to process thousands of families while you sleep. With Family Processor, it's easy to automate a myriad of changes to each family in your library from parameter changes and adding formulas to simple version upgrades. You'll see why Family Processor is the one tool a BIM Manager can't live without.
Learning Objectives:
Learn how to use the Family Processor to update or fix all of your families.
Learn how to add or swap parameters.
Learn how to pull information from good families you already have.
Learn how to add or change formulas in your families.
Learn how to save your settings files for later use.
ATG Webinar on 6/13 at 2 PM CDT: Corridor Productivity Pack …