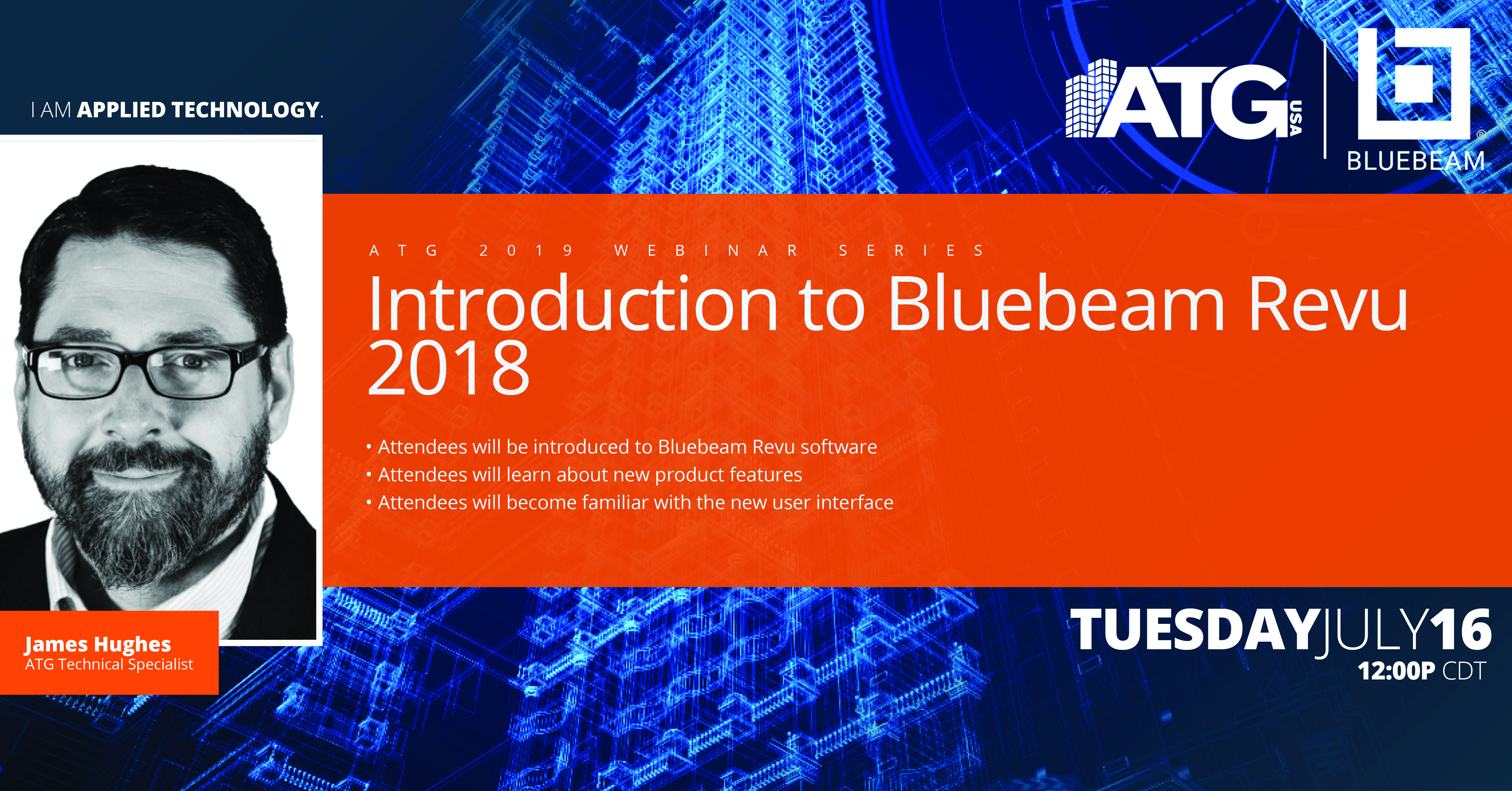 ATG Webinar on Tuesday, July 16 at 12 PM CDT- Introduction to Bluebeam Revu 2018 with AEC Technical Specialist James Hughes, AIA. Get to know Bluebeam Revu 2018 in this webinar. James will begin with an overview of Bluebeam Revu features. He will cover what's new in Bluebeam Revu 2018 and answer the question, "Where did my favorite feature go?" Finally, he will explore how you can customize the new interface.
After attending this presentation, users will be able to:
1) Attendees will be introduced to Bluebeam Revu software.
2) Attendees will learn about new product features.
3) Attendees will become familiar with the new user interface.
Register here: https://atgusa.zoom.us/meeting/register/2b77a05a7379dfe5cde7dc3c8da9331e?_ga=2.177524773.165697040.1562850958-640075493.1503627763
Applied Technology Group is a Platinum Autodesk Business Partner. Founded in North Little Rock, Ark., in 1992 as a local computer services company, ATG has grown to become a leading design…