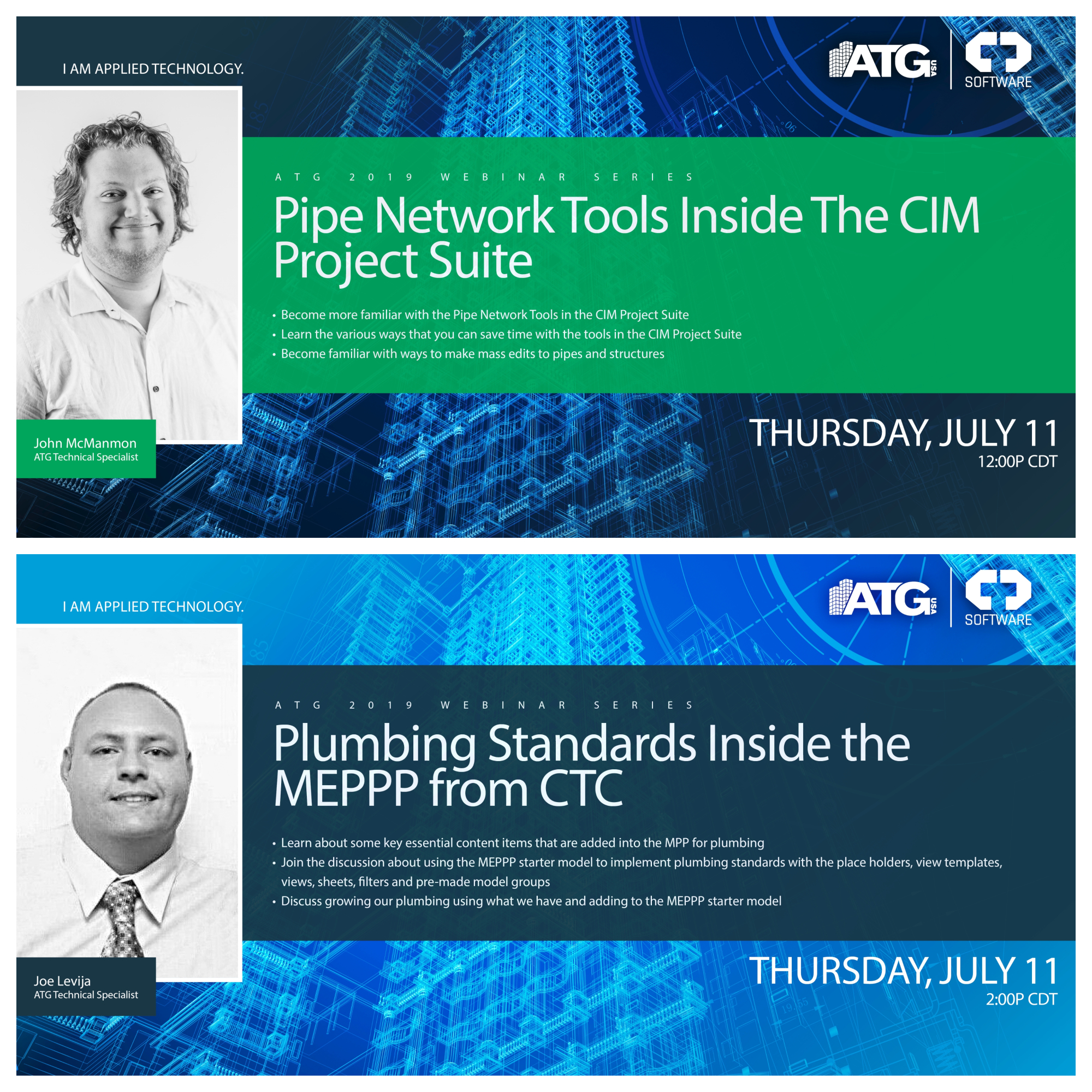 ATG Webinars on Thursday, 7/11
Pipe Network Tools Inside CIM Project Suite on 7/11 at 12 PM CDT.
Come and learn about the Pipe Network tools that CTC's CIM Project Suite has to offer with AEC Technical Specialist John McManmon. JT will explore how to quickly modify pipe runs. He will also review tools for swapping pipes and structures as well as how to mass edit their properties.
Learning Objectives:
1. Become more familiar with the Pipe Network Tools in the CIM Projects Suite.
2. Learn the various ways that you can save time with the tools in the CIM Projects Suite.
3. Become familiar with ways to make mass edits to pipes and structures. 
Register here- https://atgusa.zoom.us/meeting/register/d53cad62c89134e5dc2040ba88984b7b
For this webinar, AEC Technical Specialist Joe Levija will go over highlighted items in the plumbing starter model. Those items will be the views that come with the starter model such as: place holders, view templates, views, sheets, filters and…