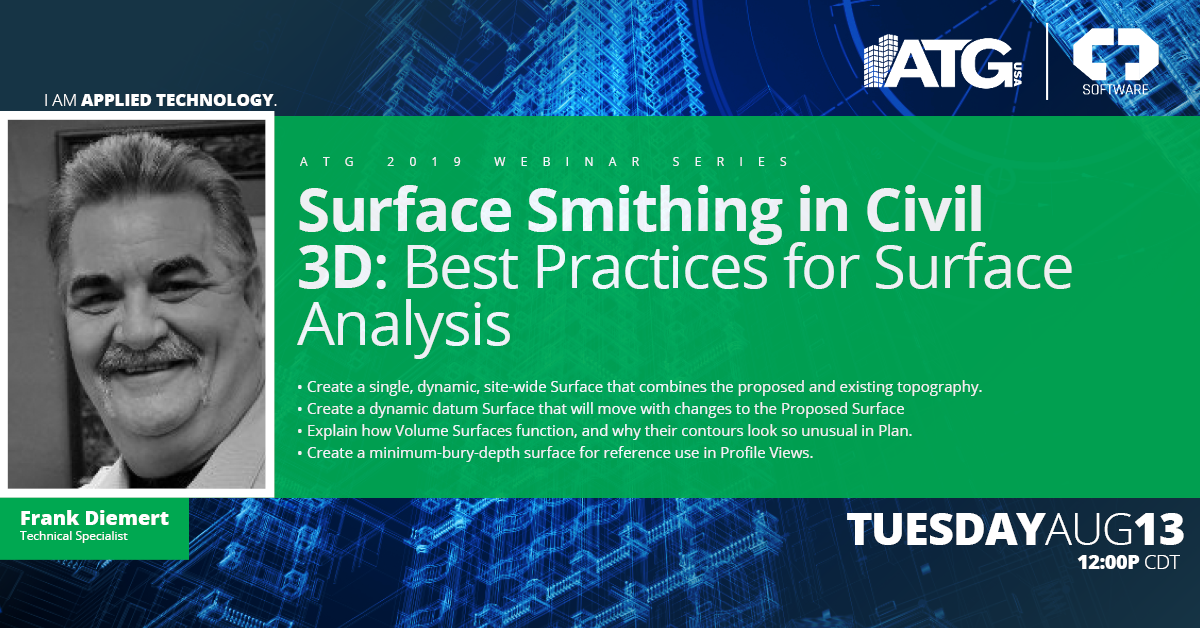 ATG Webinar on Tuesday, 8/13 at 12 PM CDT
TIN Surfaces are wonderful tools inside Civil 3D for display and analysis of a design, but sometimes individual Surfaces don't go far enough. Combining individual Surfaces into a single composite Surface allows for powerful analysis of the model. Another powerful Surface tool that is commonly used but rarely understood tool is the Volume Surface.
Join ATG Technical Specialist Frank Diemert for best practices of working multiple surfaces to create a truly connected and dynamic model.

Learning Objectives:

1. Create a single, dynamic, site-wide Surface that combines the proposed and existing topography.
2. Create a dynamic datum Surface that will move with changes to the Proposed Surface.
3. Explain how Volume Surfaces function and why their contours look so unusual in Plan.

4. Create a minimum-bury-depth surface for reference use in Profile Views.

Register here-