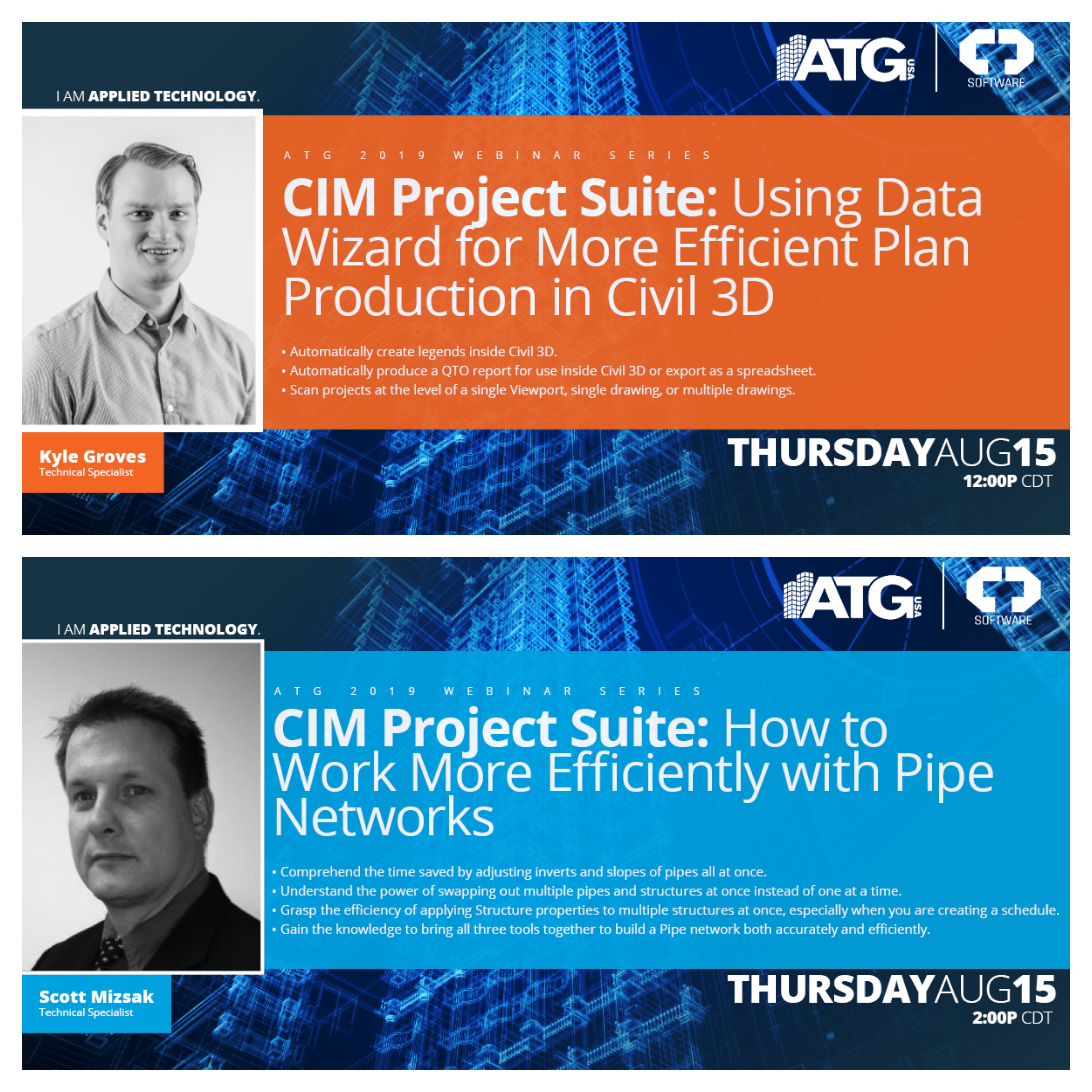 ATG Webinars on Thursday, 8/15
CIM Project Suite- Using Data Wizard for More Efficient Plan Production in Civil 3D on 8/15 at 12 PM CDT.
The Data Wizard tool from CTC automatically creates legends and QTO reports for you, making your Plan Production tasks faster. By scanning whole projects or individual Viewports for Civil 3D or AutoCAD-type elements, this tool increases efficiency by eliminating the problem of missing data.
In this webinar, ATG's Kyle Groves will show you how you can use the CIM Project Suite's Data Wizard tool to:
1. Automatically create legends inside Civil 3D.
2. Automatically produce a QTO report for use inside Civil 3D or export as a spreadsheet.
3. Scan projects at the level of a single viewport, single drawing or multiple drawings.
How to Work More Efficiently with Pipe Networks on 8/15 at 2…