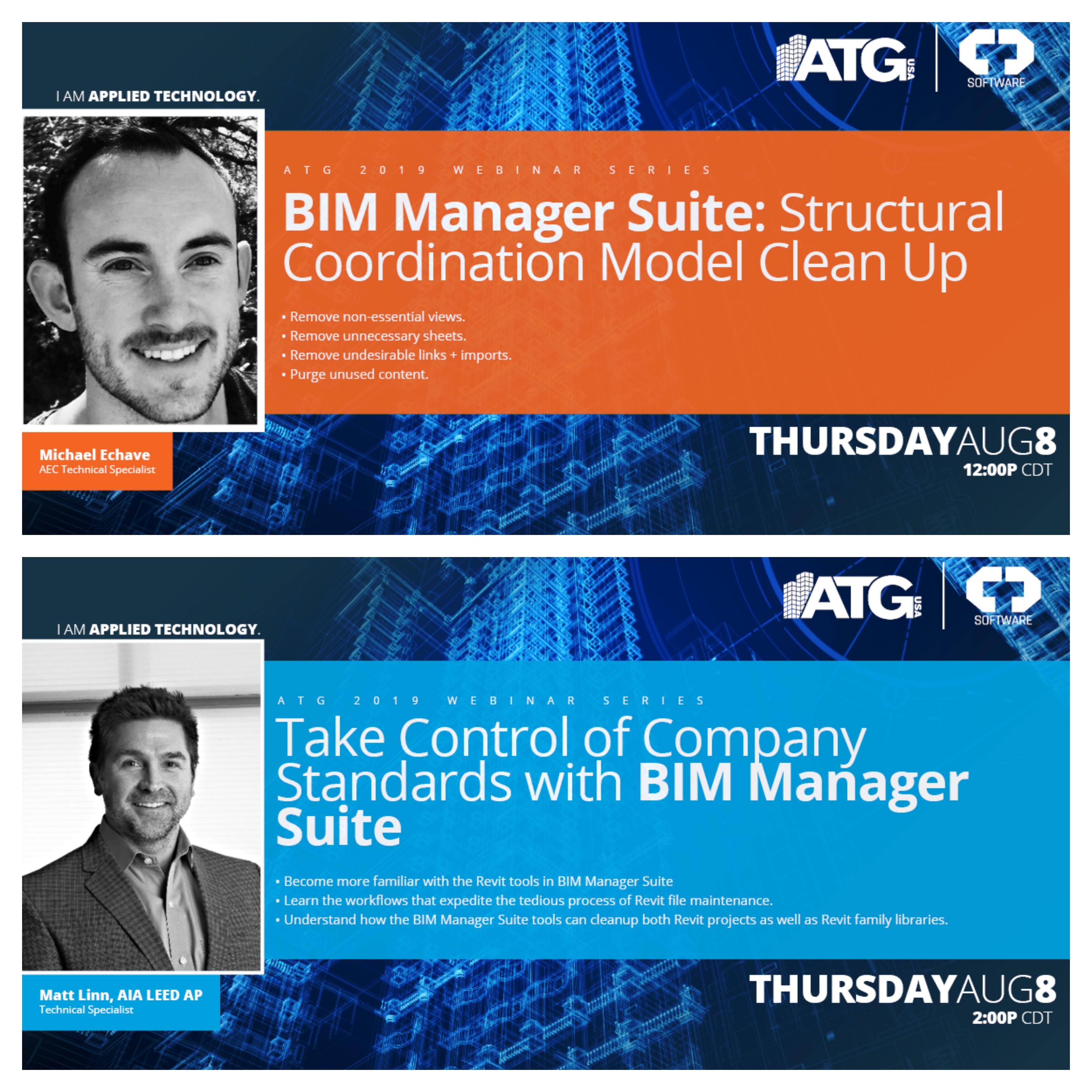 ATG Webinars on Thursday, 8/8
Structural Coordination Model Clean Up on 8/8 at 12 PM CDT.
Join AEC Technical Specialist Michael Echave for a BIM Manager Suite webinar on structural coordination model cleanup. Attendees will be able to remove proprietary content and reduce file sizes from their coordination models from one interface, the project cleaner. Project cleaner is a tool that deletes views, sheets and Revit links. Lighten model consultants before linking them into your projects. Removing information from a Revit model is important to protect intellectual property and also to help reduce the file size of models prior to being linked into projects or prior to sending projects to outside consultants.
Register here- https://atgusa.zoom.us/meeting/register/0a4b6666caf673f0d746f627e8486654?_ga=2.62999018.436721612.1565010638-640075493.1503627763
Take Control of Company Standards with BIM Manager Suite on 8/8 at 2 PM CDT.
BIM Manager Suite is intended for Autodesk Revit…