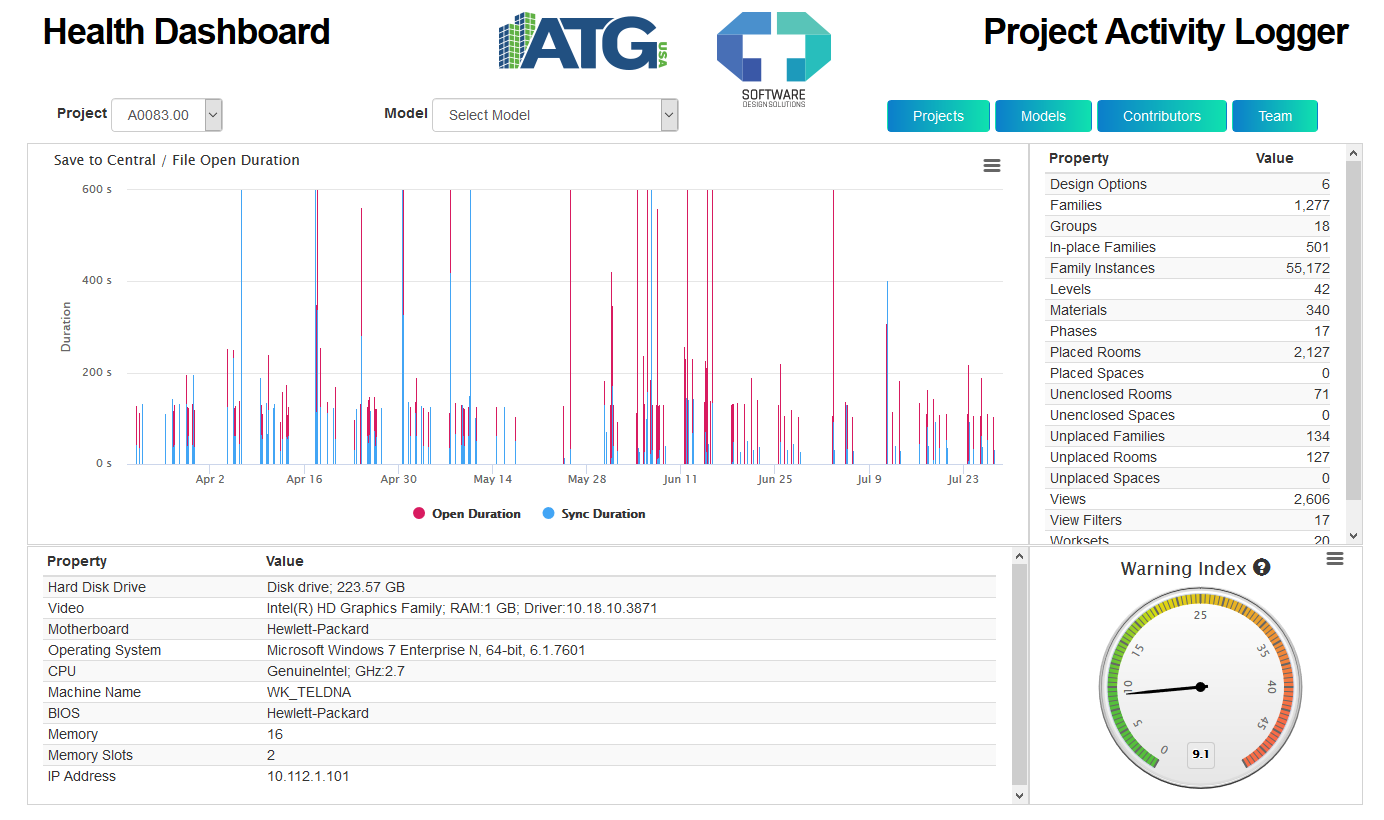 When you're working in Revit, is it often an inconvenience when you must be at your desk, in front of your computer to execute on basic user management tasks? Often times, you'll be out of the office or standing at the user's desk and need to grant access to a toolset or portion of a toolset quickly. With the account management portal from HIVE, company administrators can generate and admin access to the HIVE suite of tools. This doesn't require a windows desktop with HIVE running and user administration can be done from any web enabled device.
The Project Dashboard is an aggregated view of Revit project activities within HIVE. Controls allow filtering of the data by project to see just the performance rates for models related to the project selected, metrics include open and sync duration, file sizes, session hours and cumulative contributor times.
Contact an ATG Account Executive at 1.800.935.4894 to schedule a demo of HIVE today.
Applied Technology Group…