Week one of my expedition to the UK. A family barbecue and the most nerve biting cricket match in history. Then up and about my travels on Monday morning.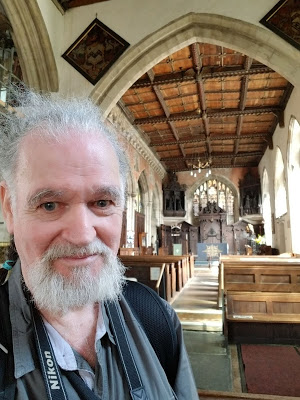 I met up with Lee Saunders in Salisbury and had a great chat about anything and everything, but especially the "Heritage Business" and the danger that the people with the trade skills and experience to do the physical work and more importantly perhaps to pass that knowledge and wisdom on to coming generations… (long sentence) the danger that they get sidelined.

Walking through Salisbury Cathedral with a keener eye, now that I've studied a Gothic building with my BIM pencil. What is that Grey stone, used for free-standing colonettes? Admiring the carving of the crocket capitals. The lancet windows and less compact massing of Early English compared to Notre Dame. Salisbury Museum is a domestic building, dating back to medieval times with exhibits stretching back much further into deep history.




Train to London. Wake up…