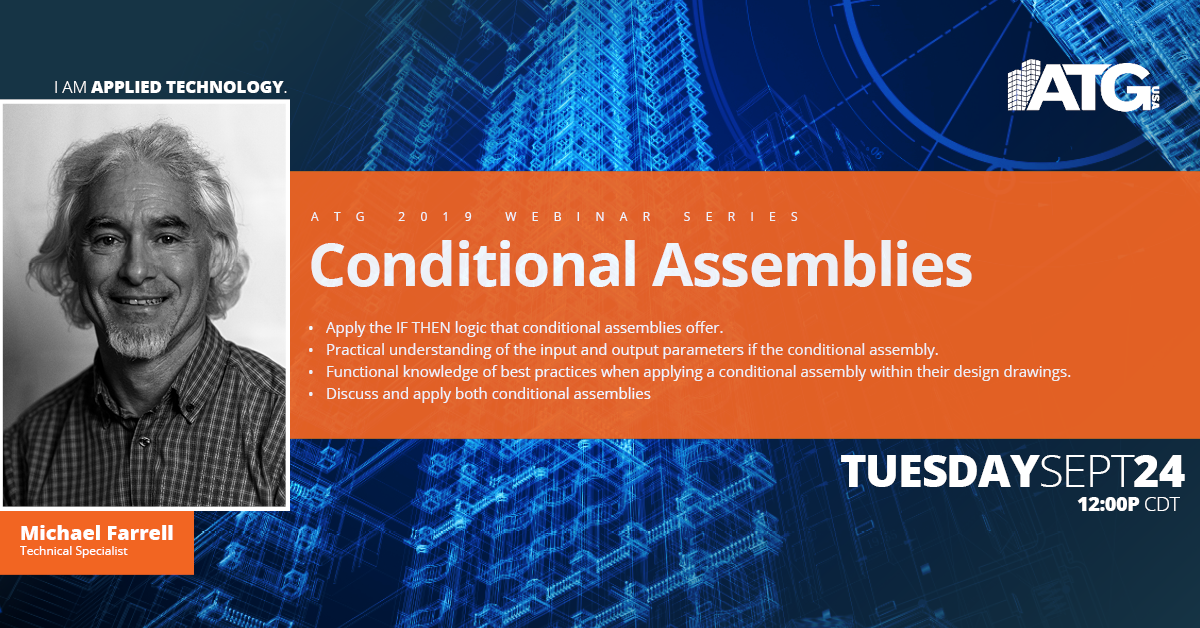 Join ATG Technical Specialist Michael Farrell for a webinar on adding design options to your corridor assemblies to meet design challenges that are now easier than ever. Your design team can better meet the challenges of a complex roadway design by leveraging the power of conditional assemblies. Attendees of this webinar will have a more in-depth understanding of how and why to apply a conditional assembly.

Learning Objectives:
1) Apply the IF THEN logic that conditional assemblies offer.
2) Practical understanding of the input and output parameters of the conditional assemblies.
3) Functional knowledge of best practices when applying a conditional assembly within their design drawings.
4) Discuss and apply both conditional assemblies.

Register here- https://lnkd.in/eVeMtJA
Applied Technology Group is a Platinum Autodesk Business Partner. Founded in North Little Rock, Ark., in 1992 as a local computer services company, ATG has grown to become a leading design technology…