I was back home on Thursday night with enough time to have dinner with my family before getting an early night (a relatively easy thing to do after a busy week in Soho). I was out of the door at 5:30am on Friday to get across to Grindelwald for the Gümligen Engineering team's annual ski day.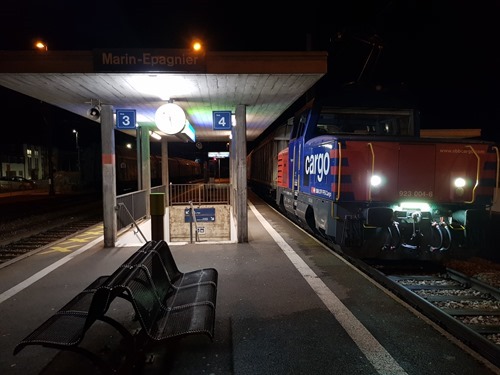 I changed trains in Bern. And yes, there is a suburb of Bern called Wankdorf, which does indeed cause endless amusement to Brits.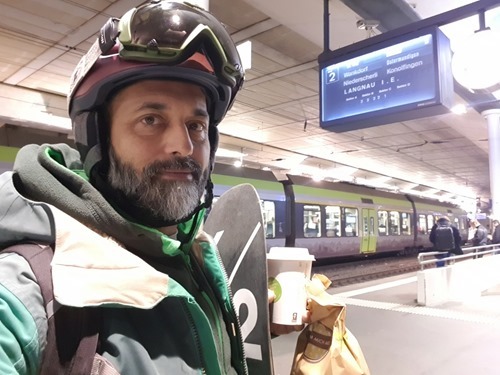 It was a little before 7am by the time I got to the Gümligen office, meeting Nenad, Martyn and Adrian: Martyn had kindly offered to drive the other three of us to Grindelwald.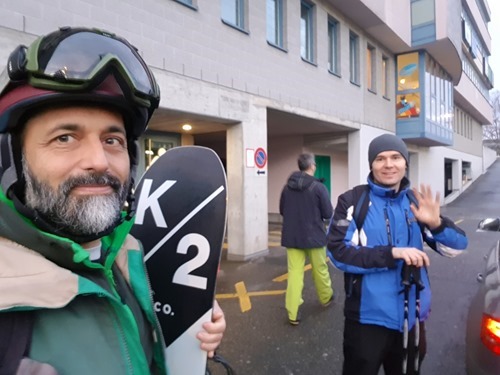 We arrived at the temporary car park for the new V-Bahn terminus in Grindelwald.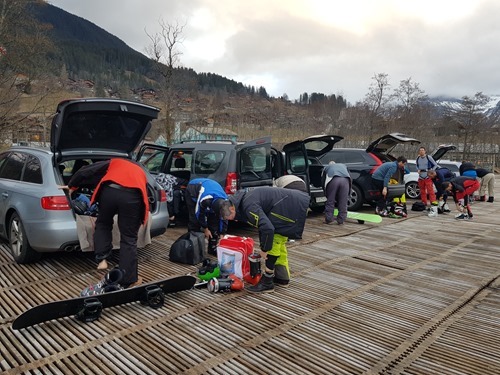 Right now the V-Bahn has functioning gondolas heading up to Männlichen, but at the end of 2020 the other side of the "V" will open up: a direct gondola to the Eiger. (Right now there's a train that goes there from the Grindelwald Grund station which takes about 30 minutes.)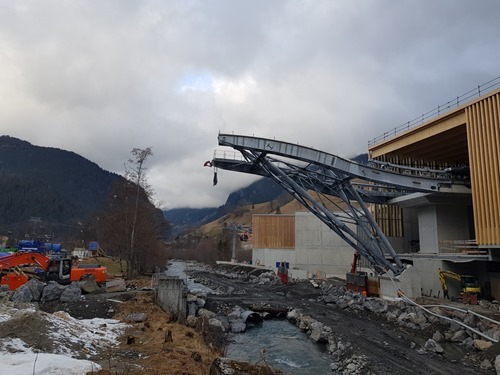 The whole group (at least those…