I previously blogged about the new stylesheet functionality in NBS Chorus:
– https://constructioncode.blogspot.com/2020/10/nbs-chorus-and-publication-styling.html
As part of some fun testing we had a competition to see who could create the best output using the new feature. We asked Twitter to decide the winner.
In February 2002, 8.7million people voted to decide the X Factor winner between Will Young and Gareth Gates. The excitement and anticipation was no less in October 2020, we received 14 votes to decide the two finalists for the NBS print stylesheet championship.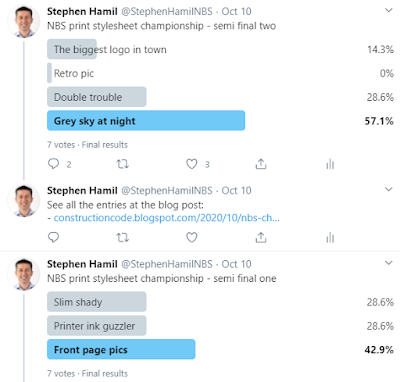 A sad day for 'Double trouble' which was the Hamil effort 🙁
So the two finalists are 'Grey sky at night' and 'Front page pics'. Twitter will decide who wins the £20 Amazon voucher.
– Vote now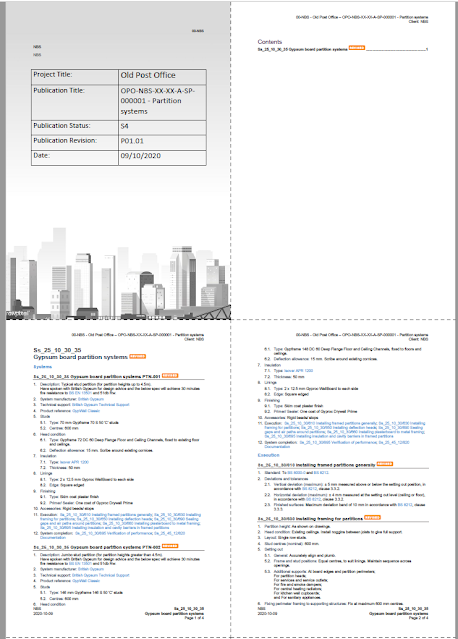 Grey sky at night
Word background imagery on cover page and great use of meta data throughout
Front page pics
Similar use of meta data – some of the crack team of testers on the lovely front page
– Vote now
One special mention for a…