If you were unable to attend last weeks Community Conversation "Computational Geometry: Geometry Modifications in Dynamo with Dynamo experts Jacob Small, Sol Amour, and myself as the host last Thursday, we have you covered with the recording now posted. Note all the Community Conversations are recorded for your benefit and schedule.
"Now that we understand all geometry types in Dynamo, let's explore how we can modify them! Join Jacob Small and Sol Amour as we take a journey through Dynamo's geometry modification nodes; learn how to best leverage these modifications, explore how you can derive interesting and new geometry from intersections, and touch upon some best practices to get your Dynamo geometry singing."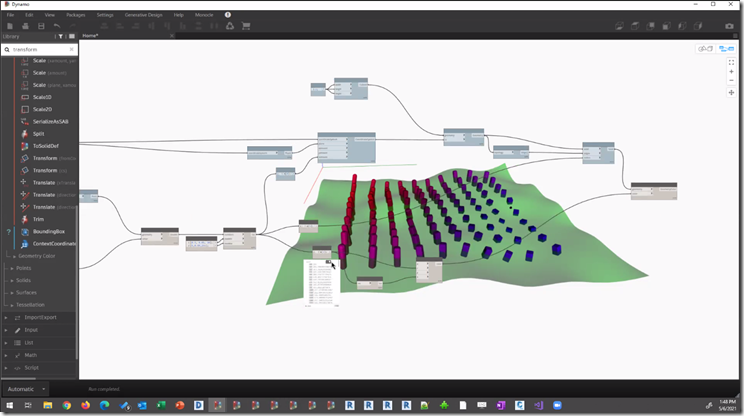 We hope to have you attend the next in the series, or one of the many other Community Conversations.
May 20th Dictionaries in Dynamo with Sol Amour and Jacob Small Bring your Dynamo questions for Sol and Jacob to answer live.