Join me as the host in this weeks Autodesk Community Conversation along with Dynamo experts Jacob Small Designated Support Specialist:Generative Design and BIM and Sol Amour Dynamo Product Manager to dive into this topic and taking your questions along the way.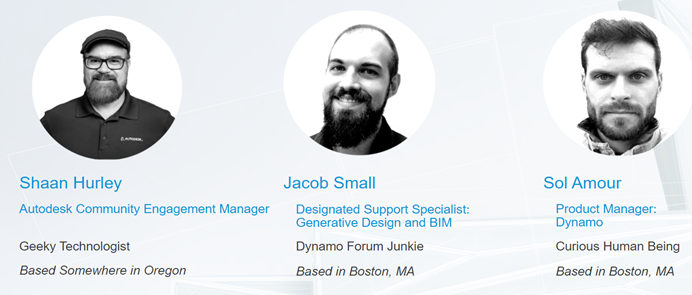 You will learn how to map out the graph to accomplish something like creating a complex framed architectural form in a fairly easy to understand and always fun method.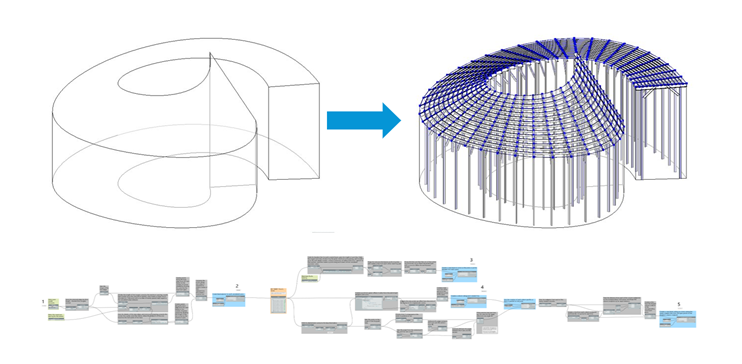 Thursday, June 17, 2021
10 AM PT | 1 PM ET (1 hour)
Expert Speakers Jacob Small and Sol Amour

Join Jacob and Sol this week on a journey through how best to plan your Dynamo graph. We'll explore how to flow chart your graph to plan ahead, look to incorporate speed optimizations to work efficiently, and touch upon the graph development pipeline; Understanding holistic user experience, appropriate research, deployment, tracking, testing and maintenance.
Inside these conceptual zones, we'll dive into how to think deeper about your graph to make its production more…