First, let's manage some expectations – Aconex is generally viewed as a closed platform. They seem to deliberately resist platform-level integration with other tools like BIM 360 and Revizto. However, you can achieve the promise in the title of this post – with a bit of work!
The basic steps are:
Setup a sync between the Aconex Doc Register and Autodesk Docs (BIM 360 Document Management), using the Aconex PIF and Autodesk APIs
Connect the BIM 360 project to the Revizto project and connect your BIM 360 'official Aconex' PDFs to Revizto 2D Sheets.
Step 1 – Aconex Document Register sync with BIM 360 Document Management
Aconex provides a PIF (Project Integration Framework). This essentially acts as an API, and clients are able to build integrations between Aconex and other tools using their own budget.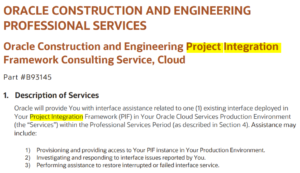 As part of my strategic consultancy work as a Director at Virtual Built Technology, I have assisted clients in setting up the Aconex…