On Monday I flew from Geneva to Paris and then changed flights to head across to Atlanta for TechX 2022.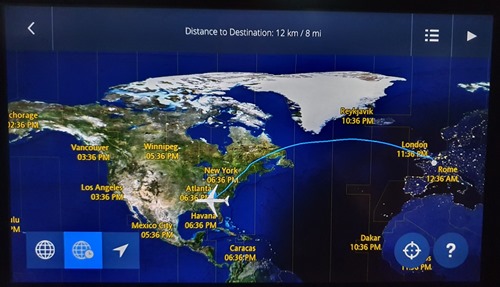 TechX is Autodesk's annual internal technology geekfest. This year's TechX – the first in-person event since 2019's in New Orleans – has been held in the Atlanta Hilton.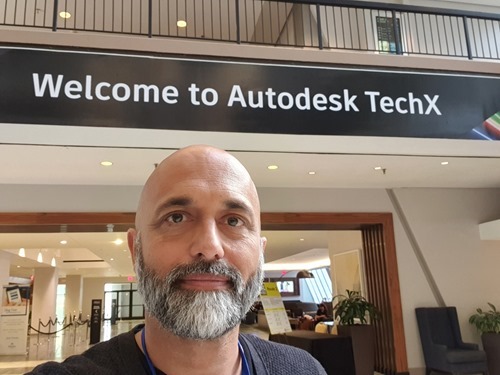 I have a room that's on a high floor, and as I'm waking up with jetlag for the first time in nearly 3 years, I managed to see the view across the city as the sun came up.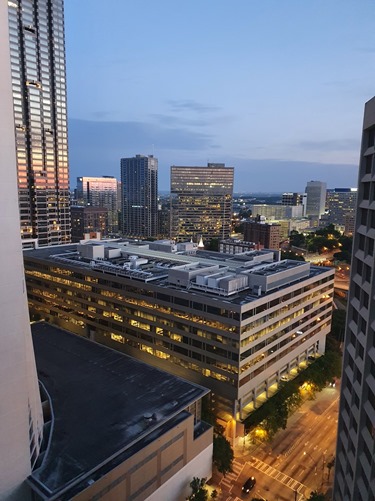 The mornings have kicked off with keynote sessions. Andrew Anagnost, our CEO, showed a slide with a nice image of Pete Storey working on the 2m Dar Smart Bridge project.
There were also a number of panel sessions and fireside chats on various topics.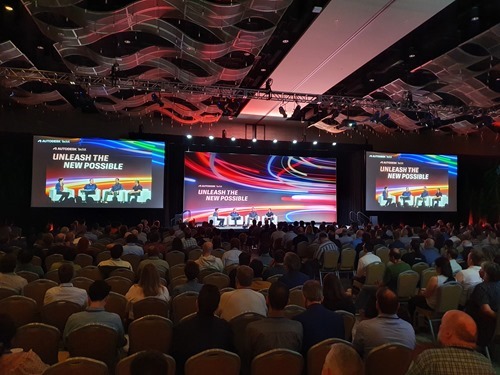 The scripted sessions had a huge projection-based teleprompter at the back of the room. Here's a shot of me and Zach Kron attending a session.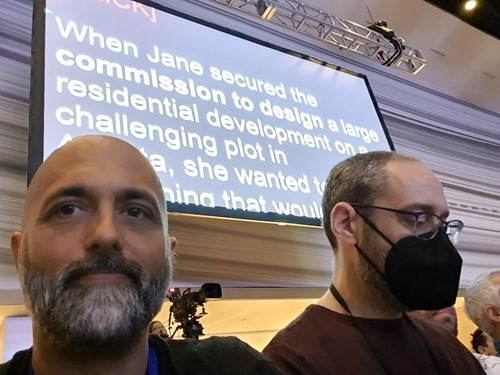 The breakout sessions were quite short, this year, at 20 minutes of delivery with 10 for Q&A. I wasn't sure I'd like the shorter format, but…