The Autodesk Research team is currently printing something very special in our Boston Technology Center with the hope of it being displayed at Autodesk University 2022 in New Orleans. I expect to be spending quite a bit of time near this object, during the event, and am very much looking forward to it. Even at this early stage it's already a thing of great beauty.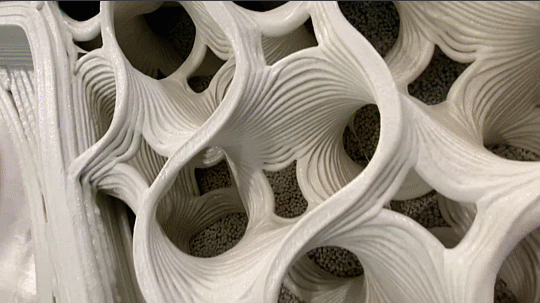 Now for some pre-AU fun and games: if you can guess the object's function and how much it'll weigh once finished – within an as-yet-undetermined threshold – then I'll send you a souvenir from the project!
Feel free to post a comment – via LinkedIn, Twitter or this blog post – or just drop me an email with your response.
(To be clear: I know the answer to the first question, but not to the second, and so won't be able to tell people how close they are until nearer the time. And as I'm in a good mood, a clue to the first question can be found in a number of projects I've been involved in, over the last…