Continuing my little foray into the world of reticulated finishes. This was my own attempt to invent a pattern in that idiom.
It's drawn freehand on my phone. I may try taking this into Revit and adapting it to some practical situations. Perhaps a door surround.
Something for 2023 I guess.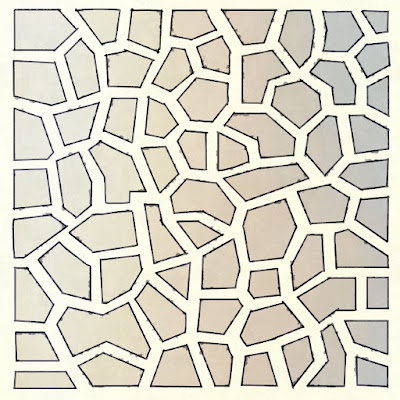 In 1986 I was working in the curriculum development unit in Zimbabwe and preparing for a fourth book in a series of five. The series was called Let's Build Zimbabwe and it was targeted at secondary schools.
The fourth book was never completed, but during the pandemic I decided to recreate some of the sketches using digital methods, mostly SketchBook Pro which used to belong to Autodesk and is still my favourite drawing app for the Samsung Note.
This is a common sill detail in Zimbabwe. Solid walls, steel window frames, brick-on-edge sill over a bituminous felt dpc. Overhanging eaves are good to offer some protection from heavy rain. But not easy to provide on low-cost housing where the roof structure…