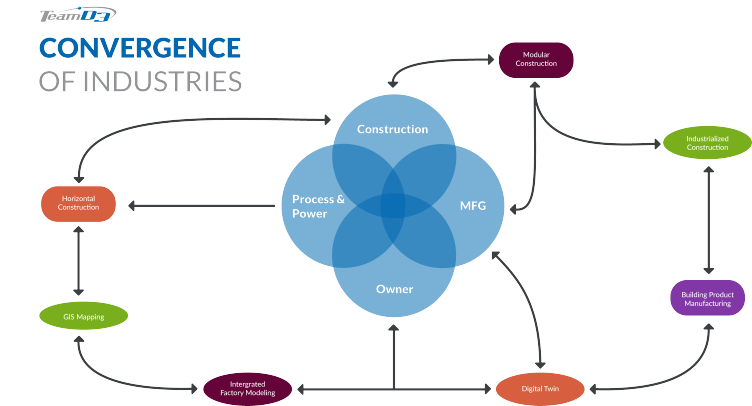 Looking at the above Venn diagram, we at Team D3 are starting to see a convergence of different industries and disciplines like we have never seen before.
Some of you are experiencing the convergence of construction and manufacturing in what a lot of us are calling industrialized construction. We see construction taking on the mindset of manufacturing around fabrication of assemblies and taking those assembled components out to the job site for their final install.
From this convergence of construction and manufacturing we are seeing more and more modular construction along with building product manufacturing coming further into this playing field.
From this industrialized construction movement, we are starting to see this bleed over into process and power industries, seeing plant owners using these same methodologies to help meet deadlines and set quality standards.
Talking further on the owner side and looking at digital twin and integrated factory…