China Railway Eryuan Engineering Group Co.LTD wanted to explore the use of BIM model-based processes for design and construction of Jiangyou Railway Station in the southwest part of China's Sichuan Province.
The practice site – Jiangyou station –  includes railway-bed,culvert,station buildings and so on. The average thickness of filling is above 11 meters. The main purpose is to explore BIM's application in whole life cycle for railway-bed, especially in construction phase and construction equipment involved. The key for railway-bed  modeling of BIM, application of model in construction, and real-time exchange for construction data and model.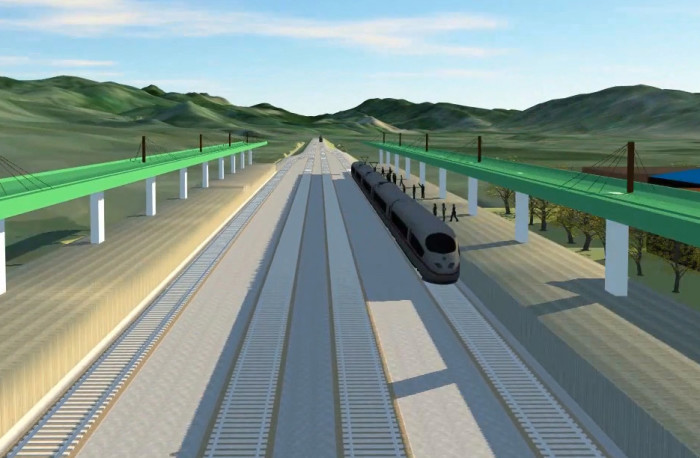 Unique challenges
The complicated custom assembly of railway-bed.

Generate the 39 levels surfaces according to construction demand.

Draw the geotechnical section in every corridor section drawing.

The data interface for construction equipment.
Watch the full video here:
[youtube https://www.youtube.com/watch?v=pOnL6yvCZAo?feature=oembed&w=585&h=329]
The solution
The company used a variety of Autodesk products on this pilot project, including Autodesk® AutoCAD® Civil 3D®, Autodesk® Revit®, Autodesk® InfraWorks 360, Autodesk® 3ds Max®, Autodesk® Navisworks®, and Autodesk® Simulation CFD software.
The project team began by importing the existing topography of the area into Civil 3D and creating an alignment and profile of the railway track in the area of the Jiangyou station.
Then they developed a custom assembly of the railway bed and swept it along the alignment to create a 3D corridor model. The average thickness of the track's subgrade formation is more than 11 meters, with 39 layers of materials.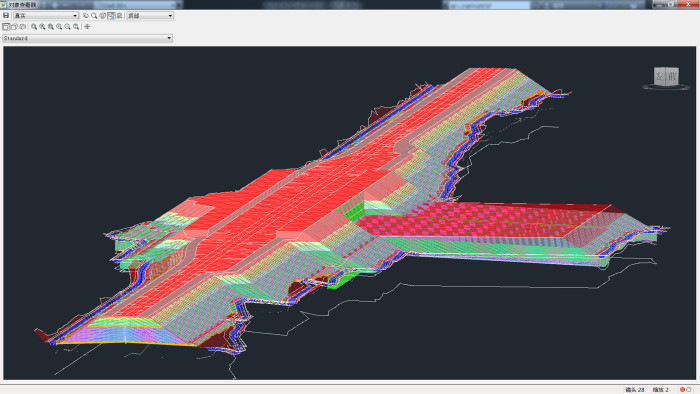 The project included the modeling of the railway bed, culvert, station buildings, and so on, in the area of the station.  InfraWorks 360 was used to integrate the design models into a single environment and communicate the project design to stakeholders.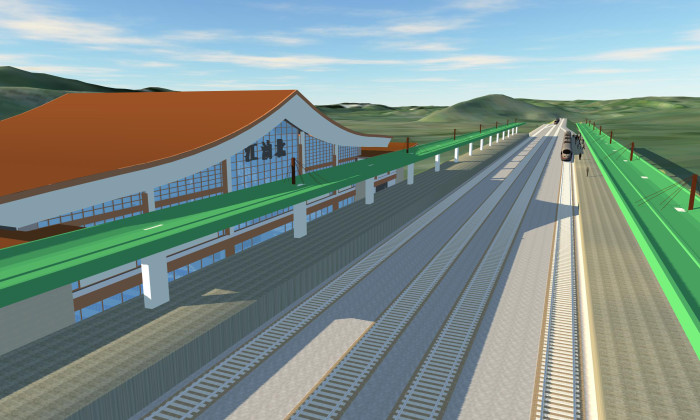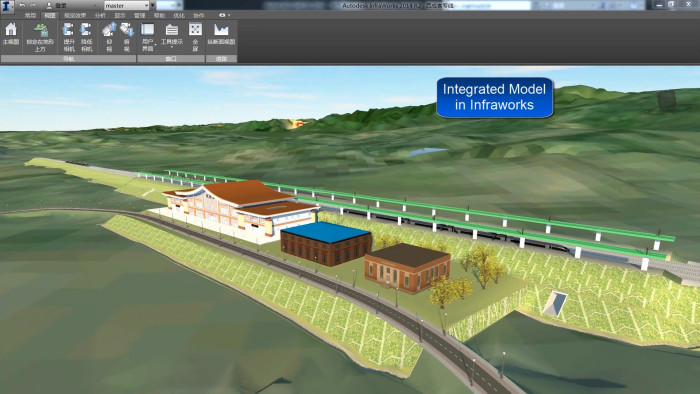 Finally, site data was exported from the Civil 3D model for use in GPS-guided grading equipment for construction.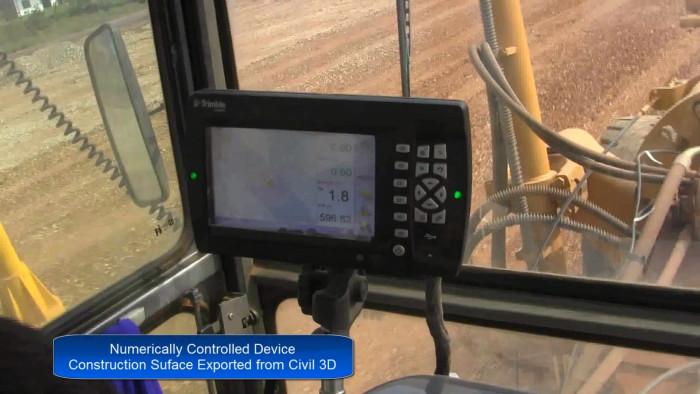 The result
The team's use of BIM on this project led to more seamless design-to-construction workflows and the ability to minimize impacts on the environment and water resources through virtual design, analysis, and construction planning and simulation.
Benefits of model based workflows
Data consistency cross the different participants and workflows.
Integrated analysis & simulation – Flexibility and convenience
Visualization – improve stakeholder communication for non-technical and technical stakeholders
Project delivery
Time savings – 10% for the main work of subgrade modeling
Money savings – 15% for the construction costs
Sustainable outcomes
 Analysis helped to reduce energy and HVAC costs
Reducing energy costs of the grader and roller with GPS device.
---
At the end of the project, the team estimated it saved 10 percent of the normal time required for subgrade modeling and 15 percent of standard construction costs.
---
The post BIM for Jiangyou Rail appeared first on BIM on the Rocks.