Day three at Autodesk University stated with Dynamo and the Zen of Data Flow. This class showed how to get Data out of a Revit model using Dynamo. The techniques shown in this class will help with Model Management.
The next class was showing how you can use A360's markup capabilities. Interesting, need to look into this one a little more on my own. I still don't think the markup tools are quite what they use to be in Design Review but they may be coming back.
At the end of the conference most of the gang from New Mexico got together to take a picture in front of the AU symbol.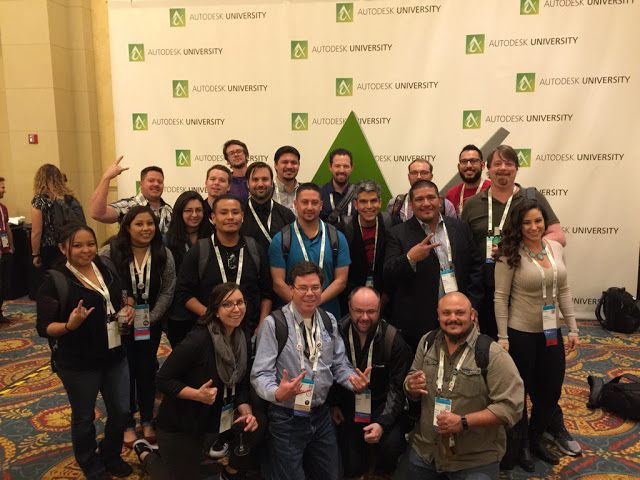 Read more