This morning I headed with our eldest son (he'll be 17 in just over a week – how did that happen?) to Zurich airport to catch our first flight in what seems like forever to travel to Amsterdam to see the MX3D bridge being installed.
Even catching the train was surreal: I've certainly done so, during the pandemic, but only for personal trips. My usual habit of grabbing breakfast in the dining car didn't go so smoothly when I realised I could no longer remember the PIN for my corporate card. Luckily I could go contactless – SBB breakfasts are very reasonably priced – and I was luckily able to log into the provider's website to discover the PIN before having to pay for anything more substantial. It was a bit of a wake-up call, though. We're not used to this anymore!
Boarding the flight was, again, beyond strange.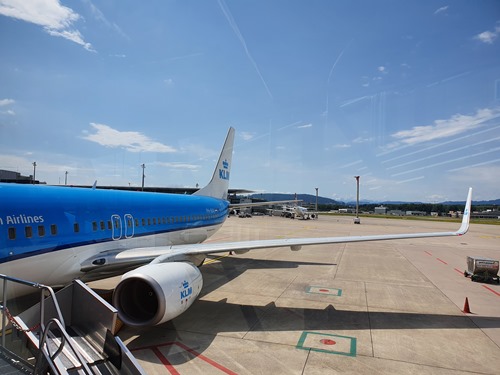 It wasn't especially the concentration of people that bothered me – I don't feel hugely concerned by that, and it's not just knowing I received my…